The "tree" dominates our December conversations.
We need to put up the tree, water the tree, decorate the tree, put gifts under the tree and take down the tree. We check these items off of our long to-do lists, and by the time the gifts have been unwrapped and that first toy is broken, we are thrilled to be done with the tree for another year.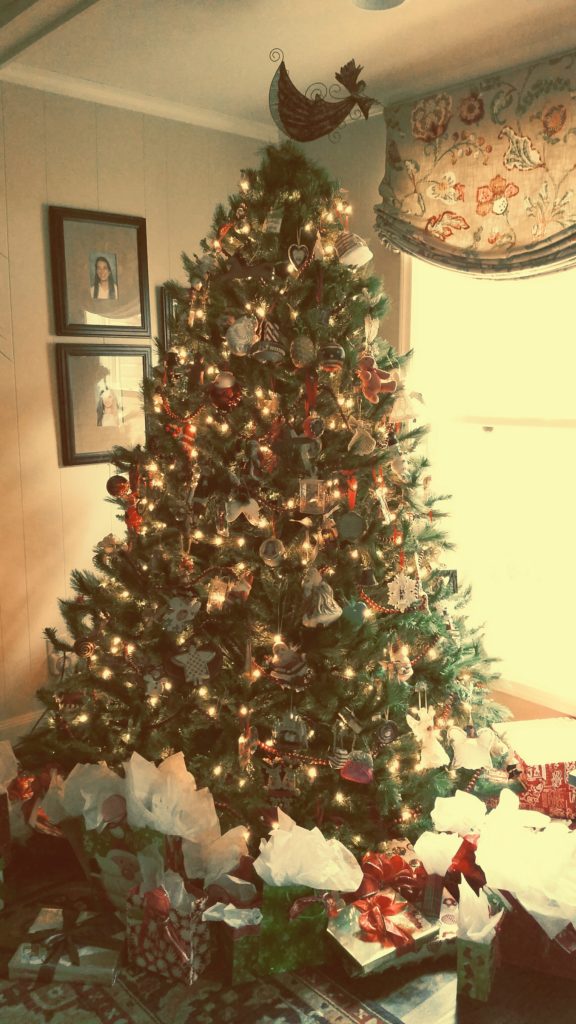 But what if we stopped to consider the tree itself? As it turns out, everything about a Christmas tree points to Jesus.
The tree's shape is the Trinity, and it aims to the heavens.
The angel sitting on top proclaims our Savior's birth.
The lights shine brightly, and remind us of the star that led the Magi to the baby King.
The ornaments, some similar and some so different on every tree, represent the choices we have made and the free will with which the Lord has generously graced us.
The presents underneath are reminiscent of those first gifts the Wise Men brought from afar.
And the trunk — with the right tools the trunk can be made into a manger … or a cross.
As you gather around your tree during these last days before Christmas, I hope you'll take a moment to really look at it. To see it as it is meant to be seen, and not just one more thing on your to-do list.
Certainly, we don't need a Christmas tree to celebrate the birth of Jesus.
But please don't have a Christmas tree, and miss Jesus.
"But the angel said to them, 'Do not be afraid. I bring you good news of great joy that will be for all the people. Today in the town of David a Savior has been born to you, he is Christ the Lord.'"

Luke 2: 10-11
Merry Christmas.