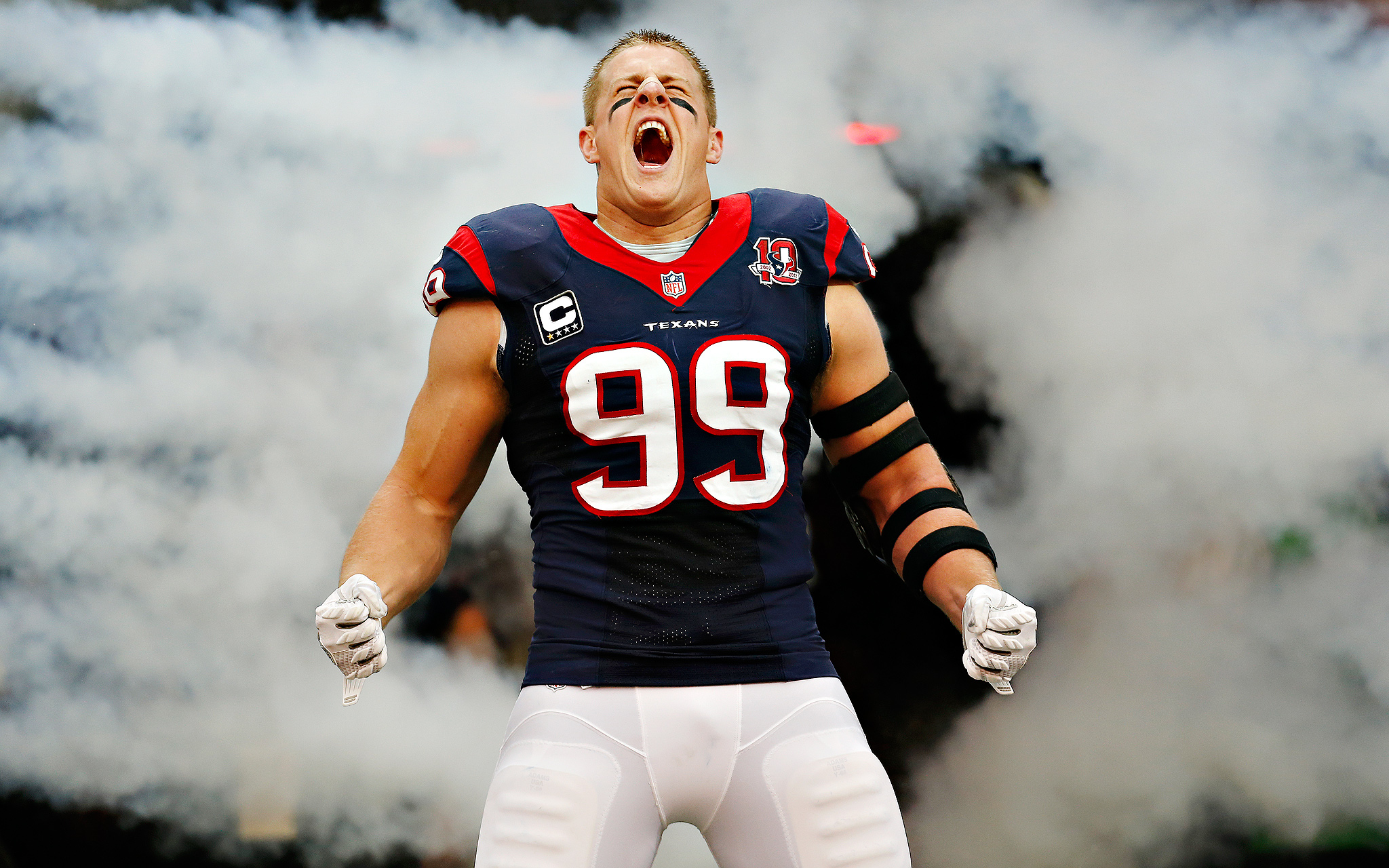 If you have been anywhere near the news in Houston, Texas during the last week, then you know that Texans' defensive end and all-around H-town hero JJ Watt is out for the remainder of the season with a back injury.
It has been big, big news in our city. Rightfully so — JJ is our shining star, the luminary we put in commercials and trot out in front of company, blinding everyone with his boyish charm, rugged good looks, and outstanding athletic talent on the field.
But JJ has been hit with an injury that will change his life for the short-term future at least, and he is accepting this challenge with grace.
"Adversity sucks," he wrote in a Facebook post. "Your attitude towards it doesn't have to. I will be back."
Nearly every athlete at every level will face some sort of setback if they play long enough, hard enough, or even if they just play. An injury resulting in a kid sitting out for a whole season or even part of one can be tough and disheartening. But this detour doesn't have to be devastating; instead, it can be a season of regrowth if you approach it with the right outlook.
Think about the bigger picture. This stumbling block might knock your kid out for a game or the season, but keep it in perspective. Teaching your child to be resilient in the face of disappointment is a lesson best learned early and well, otherwise they are doomed to repeat it.
Control what you can. There is very little your child can control in this life. She can't control the words, actions, or thoughts of others — but she can control how she responds to adversity. In a season of stillness, he might not be able to train his body like he is used to, but he can control what he consumes through his mouth, what he focuses on through his mind, and how he reacts to those around him.
 Keep your eye on the goal. There's an old saying: "It's not how many times you fall down. It's how many times you get  up." What is your child's goal? What is your goal for your child? Identifying the answers to these important questions can help set your child on the path toward success, whatever that looks like for them.
James 1:2-4 says this: "Consider it pure joy, my brothers, whenever you face trials of many kinds, because you know that the testing of your faith develops perseverance. Perseverance must finish its work, so that you may be mature and complete, not lacking anything." Basically what James is saying in his letter is that trials are coming — whether you like it or not. And when they do come, "consider it pure joy," because it means the Lord is working in your life.
JJ's positive attitude and the example he is setting for young and old alike is worthy of our time and attention. Here is to quick and thorough healing, and perseverance through this unexpected off-season of growth.
TWEETABLE: Faced with adversity? Focus on the big picture, control what you can & keep your eye on the goal. Click to Tweet